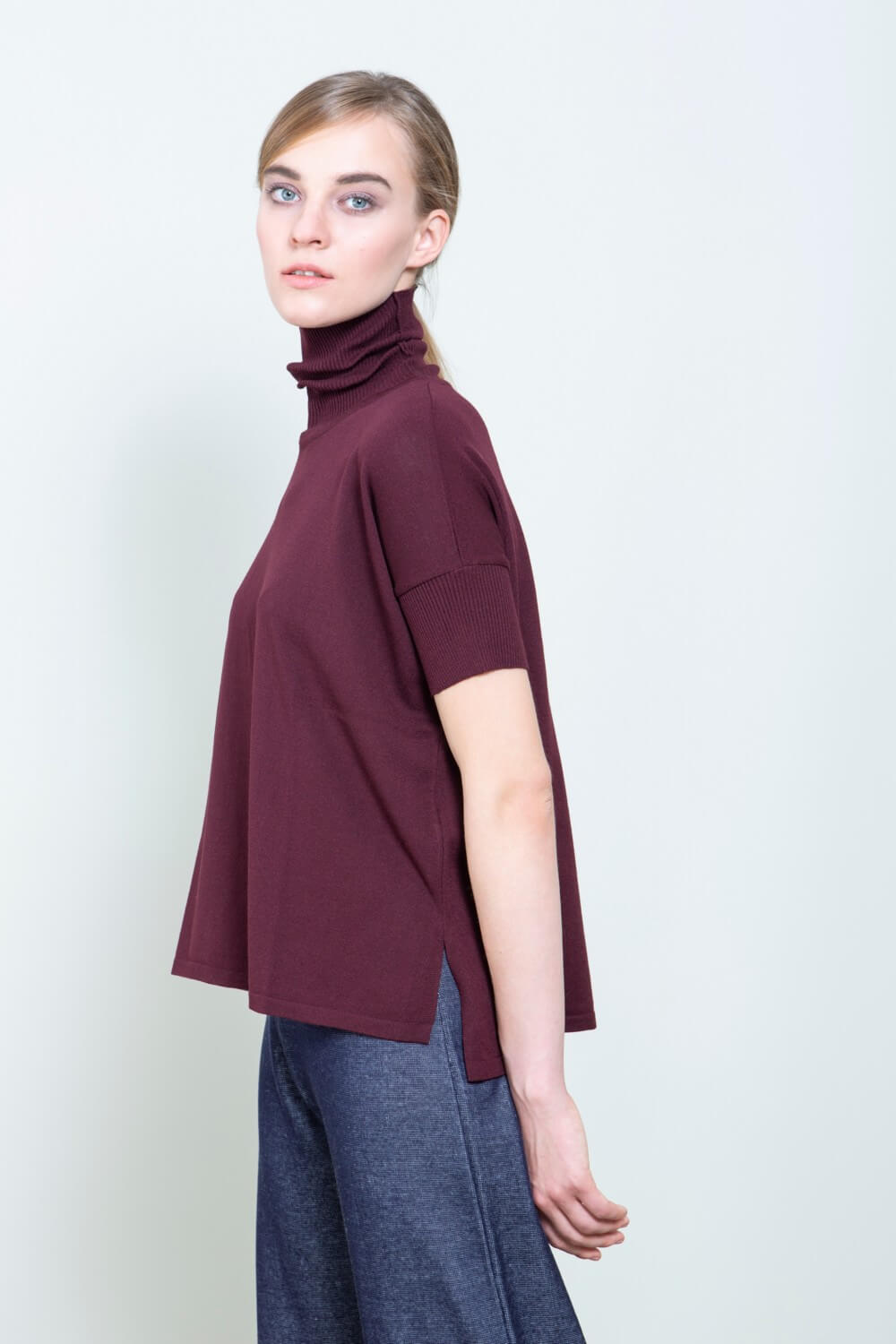 What Is Viscose?
Viscose is a regenerated cellulosic fiber made most commonly from wood pulp, as it has a similar drape and smooth feel to the luxury material. It is not a synthetic fiber made from petroleum. The cellulose is broken down, and then "regenerated" into a fiber. Viscose was first produced in 1883 as a cheaper raw material than silk.
How Is Viscose Made?
Viscose is made from tree wood pulp, like beech, pine, and eucalyptus, but can also be made from bamboo. Viscose is semi-synthetic due to the many chemicals involved in the viscose process, like sodium hydroxide and carbon disulfide.
What Are the Characteristics of Viscose?
Viscose is a great option if you're looking for a lightweight material with a nice drape, a lustrous finish, and a soft feel. It is relatively inexpensive and can convey luxury for a much lower price point.
• Absorbent. Viscose rayon does not trap heat, but it also absorbs water and sweat nicely, making it great for t-shirts and athletic wear.
• Lightweight. Viscose is extremely airy, which makes it nice for blouses and summer dresses.
• Breathable. It's a very light fabric that doesn't stick to the body, so it's optimal for warm weather clothing.
• Soft. While the material looks like silk, it feels like cotton.
• Maintains Shape. The fabric is not elastic but can be blended with other textiles, such as spandex, to add stretch.
• Dye fast. Viscose can hold dye without fading, even after long-term use and washes.
Environmental Considerations in Viscose Fabric Production
Viscose is biodegradable and made from a renewable resource, however, though the environmental impact of producing viscose is still high. hen considering sustainability, viscose is not an environmentally friendly option, due to water waste in the production process, saturation of chemicals, and destruction of local ecosystems.
Is it any difference between simple viscose and certified Oeko Tex 100 Standard viscose?
Yes.
What does the OEKO-TEX standard 100 mean?
If a textile article carries the OEKO-TEX standard 100 label, you can be certain that this article has been tested for harmful substances and therefore is harmless for human health. The test is conducted by independent OEKO-TEX® partner institutes on the basis of the extensive OEKO-TEX® criteria catalog. In the test they take into account numerous regulated and non-regulated substances, which may be harmful to human health. In many cases the limit values for the STANDARD 100 go beyond national and international requirements. The criteria catalog is updated at least once a year and expanded with new scientific knowledge or statutory requirements. It is not easy for manufacturers and customers to keep an overview of the legal situation concerning harmful substances every day. The experts from the OEKO-TEX® institutes do this for you.
Hey detectives! Find out more information about the above in trustful websites:
https://www.oeko-tex.com/en/our-standards/standard-100-by-oeko-tex
https://www.masterclass.com/articles/fabric-guide-what-is-viscose-understanding-viscose-fabric-and-how-viscose-is-made#what-is-the-difference-between-viscose-and-polyester
https://www.fashionrevolution.org/tag/who-made-my-clothes/
https://www.eea.europa.eu/themes/waste/resource-efficiency/textiles-in-europe-s-circular-economy